Quality Insights collaborates with clinicians, community coalitions and patients to improve health care quality, patient safety and value, while working to reduce provider burden. We encourage you to join us as a partner in our Quality Innovation Network-Quality Improvement Organization (QIN-QIO) work in Pennsylvania and West Virginia.
Ready to Learn More?
Please fill out the form below to let us know your areas of interest. Or, if you'd like to learn more about our work first, check out the information to the right.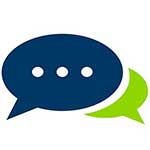 New Initiatives
Improving behavioral health
Decreasing opioid misuse

Increasing patient safety

Increasing chronic disease self-management, including:


Cardiac and vascular health

Diabetes

Slowing End-Stage Renal Disease (ESRD)


Increasing quality of care transitions

Improving nursing home quality

Why Partner With Us?
As a partner with Quality Insights, you'll receive these benefits:

Free technical assistance from our health care experts
Access to free education, one-to-one coaching, resources and webinars for clinical and nonclinical staff, community members, patients and family members
Access to collaboratives that allow for networking and sharing best practices